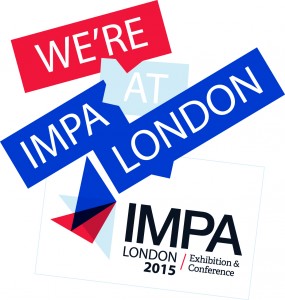 GUARDIAN anti-piracy barriers will feature on the SINWA Global stand, during IMPA London, taking place shortly on Wednesday 9th and Thursday 10th September at the Queen Elizabeth II Exhibition Centre in London.
As well as a full sized demonstration GUARDIAN unit, visitors to the exhibition will be able to meet owners and creators Teresa & David Stevens on the stand, to learn first-hand about how their barriers are protecting fleets and seafarers worldwide.
The IMPA London Exhibition & Conference is the premier event for marine purchasing & supply professionals, with this year's event seeing over 125 exhibitors from more than 20 countries. Different from previous years, this time the exhibition runs concurrent with London International Shipping Week, so large footfalls of extra visitors are expected.
Looking ahead to the event, Teresa Stevens, Director and creator of GUARDIAN said:
"We are delighted to be at IMPA this year alongside SINWA, who are one of our main agents. With more ship owners and operators moving away from armed guards, Guardian offers a fantastic passive solution, already proven in protecting some of the world's biggest fleets. Piracy continues to evolve, and recent attacks, particularly in the Asia Pacific, have been more aggressive and at increased frequency. GUARDIAN anti-piracy barriers not only protect the ship and cargo but also protect our valuable seafarers, giving them confidence that they can pass through high risk areas safely. We'd love to talk to visitors about our product, and they can see and touch an actual GUARDIAN unit – come and see us at the show!"
GUARDIAN can be found at stand 51 (SINWA) where you will be assured a warm welcome, so please do visit the exhibition.
For more information and a free exhibition ticket please visit www.impalondon.com