About us
---
Guardian Maritime Limited is owned and run by husband and wife team David and Teresa Stevens, who are based in Hampshire, England.
It is a UK registered company developing and installing vessel protection systems against maritime piracy and hijack, with GUARDIAN™ being our core product.
GUARDIAN™ was the brainchild of Teresa. She realised that, rather than focusing their efforts on trying to remove pirates from ships, the key was to make it impossible for them to get on board in the first place.
In product testing, the Royal Marines tried to board a ship protected with GUARDIAN™ anti-piracy barriers and, after two hours, they gave up and the design was declared a success.
The system is currently protecting some of the world's biggest fleets including CMA-CGM, Maersk, BW Tankers as well as being used to protect offshore rigs and drilling ships.
News Articles
---
In December 2018 Maersk Line issued a directive that any Maersk Line ships transiting the Gulf of Guinea or Coast of Somalia/ Gulf of Aden must have Guardian anti-piracy barriers Installed.
Guardian's Anti-Piracy Solutions Prevented Hijacking of Maersk Contonu, Ship Technology: https://www.ship-technology.com/contractors/security/guardian-maritime/pressreleases/pressmaersk-contonu-hijack/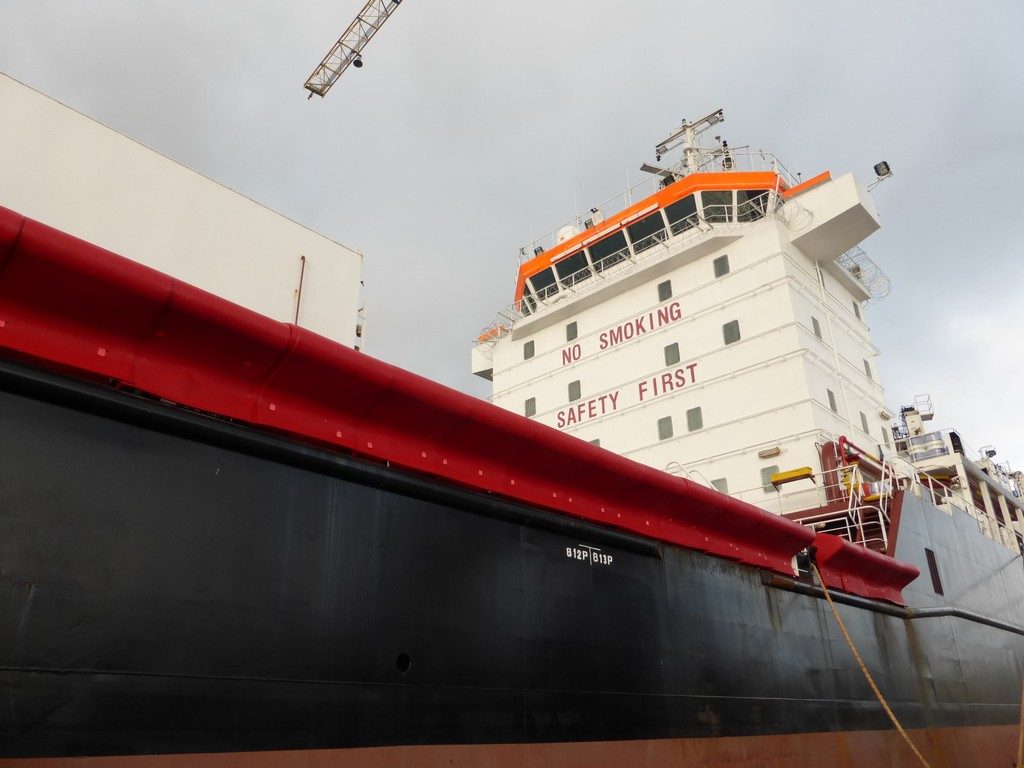 Royal Marines vs the Guardian Anti-Piracy Barrier, Daily Mail: https://www.dailymail.co.uk/video/news/video-1035920/Royal-Marines-vs-Guardian-Anti-Piracy-Barrier.html
Anti-Piracy Barriers for Offshore Applications, Offshore Technology: https://www.offshore-technology.com/contractors/safety/guardian-maritime-ot/
Guardian Maritime news page, MarineLink: https://www.marinelink.com/news/maritime/guardian-maritime
Awards
---
Portsmouth, 'Inspirational business woman of the year' 2020
Global 100, 'Best Anti-Piracy solution' 2020
Global Energy Oil & Gas award, 'Best anti-piracy solution' 2019
Global Energy Oil & Gas award, 'Best anti-piracy solution' 2016
Intergas award, 'Most extraordinary contribution to HSSE' 2016
IMO WISTA UK award, 'Entrepreneur of the year' 2015
British Plastics Federation award, 'Innovation in plastic' 2015
Honourable Guild of Horner's award, 'Innovation in plastic' 2015